A few weeks ago.... for a surprise for Alyssa I went to the site
S
ee Your Impact
... she had given me $10 of her money to donate for a malaria net. I kept putting it off ... so one night while everyone was asleep I went to the site and made her an account and donated a net. The next day she saw an email thanking her.
Tonight she went to
See Your Impact
and under her profile was this little girl.....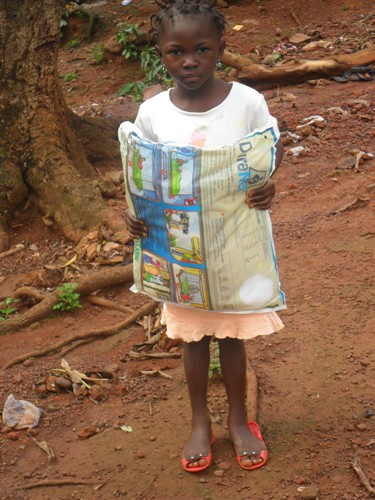 Four year old Kadiatu lives in Sierra Leone.
Kadiatu extends her thanks to Lysa for the provision of bed net to help fight against the spread of malaria. She wants to be a nurse when she grows up and this bed net allows her the opportunity to grow up as a healthy young lady.
You know its the little things that make all the difference..... making cookies with our children and bringing them to the neighbors, taking blankets out to the trampoline and looking at the stars on a December night... talking about when the wise men saw the star... buying a net for a little girl in Sierra Leone.... the little things.... can make a
BIG
difference!
Make a difference today.... just a little thing....
Be a gift this Christmas... sponsor a child today!
Grace~